The Salish Kootenai College Board of Directors is a seven-member board appointed by the Confederated Salish and Kootenai Tribal Council, consisting of enrolled members of the tribe. Members serve four-year terms, and when a vacancy occurs, a new member is appointed for the remainder of the term. The board's duties include exercising powers necessary for the college, reporting to the Council on college activities, participating in college program planning, setting goals and policies, ensuring job preference according to college policy, conferring certificates, diplomas, and degrees to students, and having all duties and powers described in Article III of the college's Articles of Incorporation.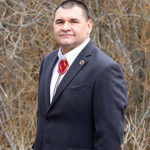 Ronda Howlett
First Vice Chair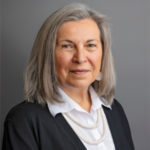 Board Meeting Minutes and Agendas
Apply now and enjoy a unique educational experience that blends Western academic knowledge with Native American perspectives and practices. Benefit from smaller class sizes, personalized attention, and opportunities for hands-on learning and research. Join a supportive community that values cultural diversity and academic excellence, and prepare for a successful career and leadership role in your community. Apply today and start your journey towards a brighter future at SKC!