SKC Early Learning Center is a licensed school that provides care and education for children ages 6 weeks to 6 years old, located on the SKC campus in Montana. The center is STAR 4 rated and strives to create developmentally appropriate classrooms that promote learning through play and nature. The teachers use various curriculums and seek to create a respectful and diverse community that appreciates different backgrounds and cultures. The center also partners with the Salish Kootenai College Education Department to provide training for early childhood education students. Families must meet state licensing requirements, including up-to-date immunizations, and can pay through various options. Enrollment is based on availability, and SKC students receive preference.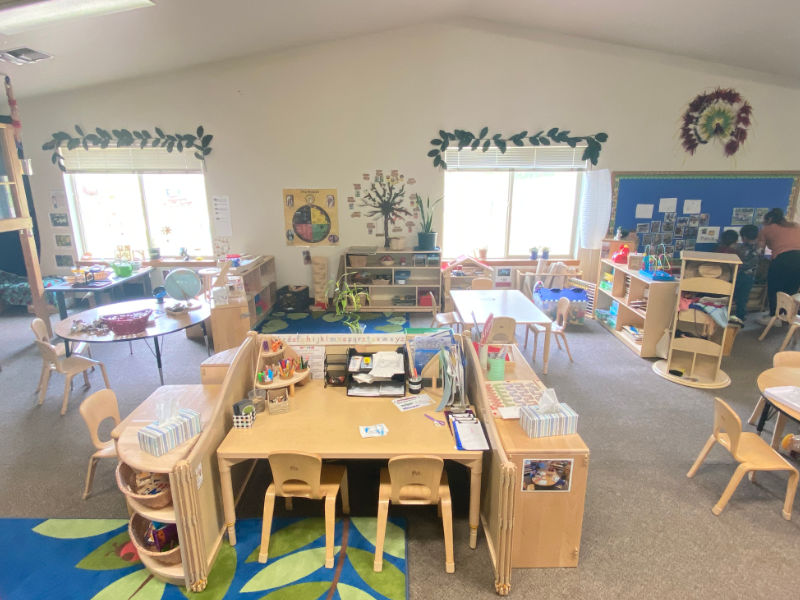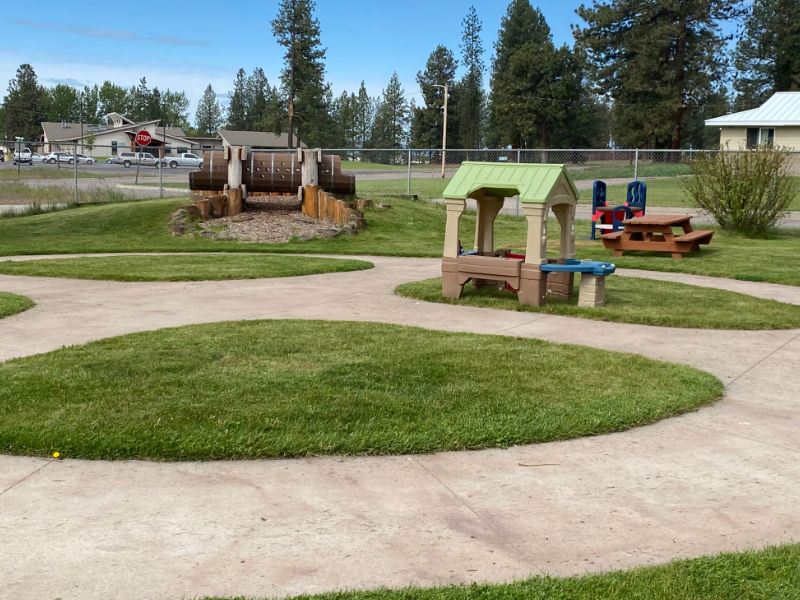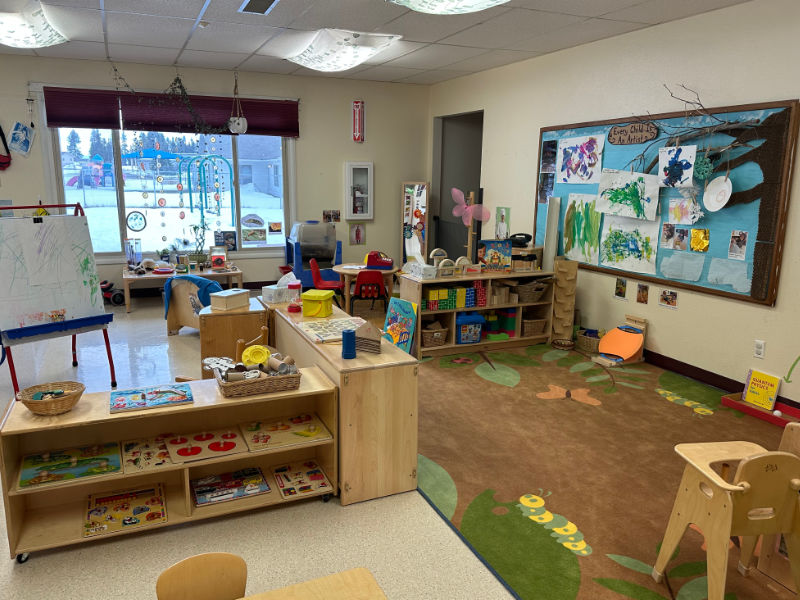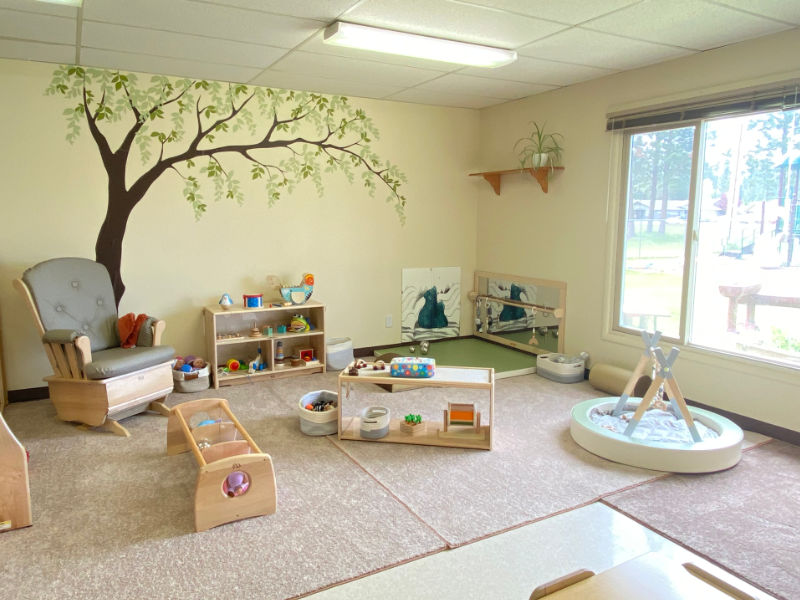 We believe that play is the best way to support children's learning, so we strive to create interesting, developmentally appropriate classrooms both indoors and outdoors.  We look to teach through nature.  It's not unusual to find our littles outside sporting their rain gear during a rainstorm, jumping in puddles and digging up worms for our worm farm.  Our indoor environments also reflect our goals to teach through nature.  This year we developed a moss garden for our indoor classroom to teach children about care and appreciation of nature.  We understand that every moment of the day holds the possibility for teachable moments, so our teachers look for ways to make learning concrete while children explore.  We use components of several curriculum including Highscope, Montessori, Reggio and Haggerty.  
SKC Early Learning Center teaches respect for all people.  Our school is made up of diverse families coming from many different backgrounds and cultures.  We work to partner with families and seek to help children appreciate similarities and differences within our little community.  The children are exposed to the Salish language through songs, stories, spoken and written words.  We create cultural experiences including drumming, native dancing, tasting traditional foods and planting a garden with important plants native to the area.  We offer parent socials for parents to get to know one another.
SKC Early Learning Center is the lab school for Salish Kootenai College Early Childhood and P-3 Degree programs. We partner with the Education Department to provide a program where their students can do observations, present lessons and complete training hours towards their degree.
As part of the Education Department Leigh Ann Courville is the Direct Supervisor for our program  leighann_courville@skc.edu.
SKC Early Learning Center is a state licensed center and as such we are required to meet the standards set by the state of Montana.  Families must fill out mandated licensing forms which must be returned before the child's first day of school.  The state of Montana requires that all children enrolled in state licensed childcare must be up to date on immunizations and must have an official copy of immunizations on file at the school before the child can attend.   We participate in the Child and Adult Care Food Program (CACFP) which helps reimburse us for a portion of our food costs.  We do require families to fill out paperwork for CACFP as we provide breakfast, lunch and afternoon snacks.
Billing for childcare is done on a monthly basis after the end of the completed month of childcare.  We take parent pay, Tribal Block Grant or Best Beginning Childcare Scholarships.  All billing and payments are done through the business office at the Bigknife. Hours of operations are 7:45 am-4:30 pm monday-Friday. 
If you are interested in enrolling, please fill out the waitlist form and return it to the center.  This does not guarantee you a space, but enrollment will be offered on a first come first serve with SKC students receiving preference.  Our center follows the Salish Kootenai College academic calendar and is closed when the college is closed.
Apply now and enjoy a unique educational experience that blends Western academic knowledge with Native American perspectives and practices. Benefit from smaller class sizes, personalized attention, and opportunities for hands-on learning and research. Join a supportive community that values cultural diversity and academic excellence, and prepare for a successful career and leadership role in your community. Apply today and start your journey towards a brighter future at SKC!