The Family Educational Rights and Privacy Act (FERPA) is a federal law that protects the privacy of student education records maintained by Salish Kootenai College and under which student records may be disclosed by the College to others. FERPA applies to all schools that receive funds under an application program of the U.S. Department of Education.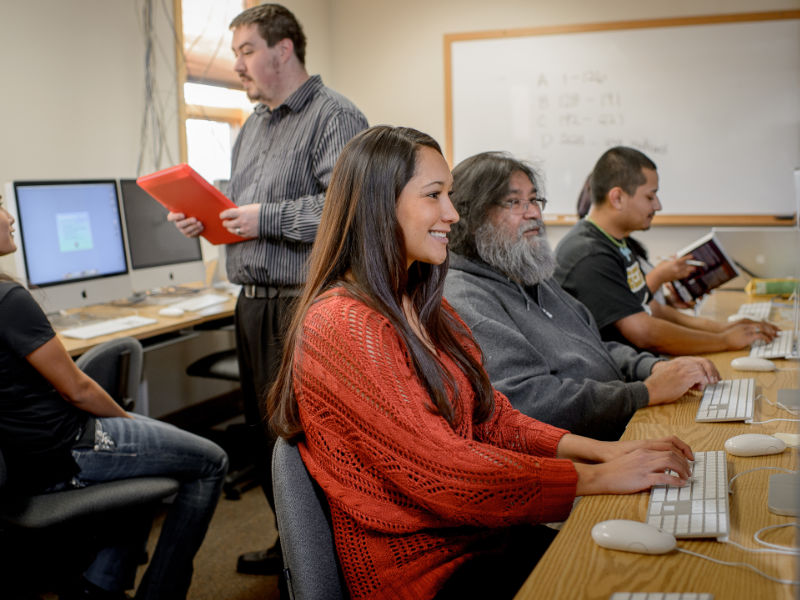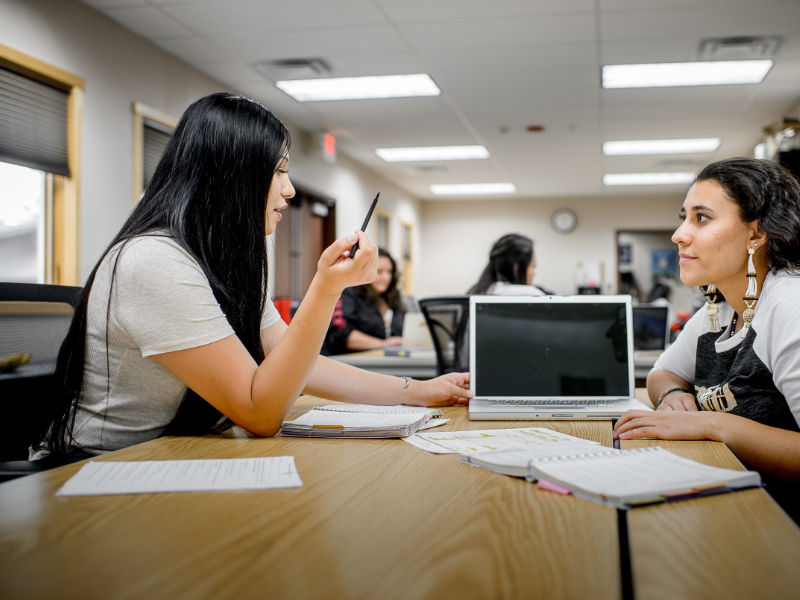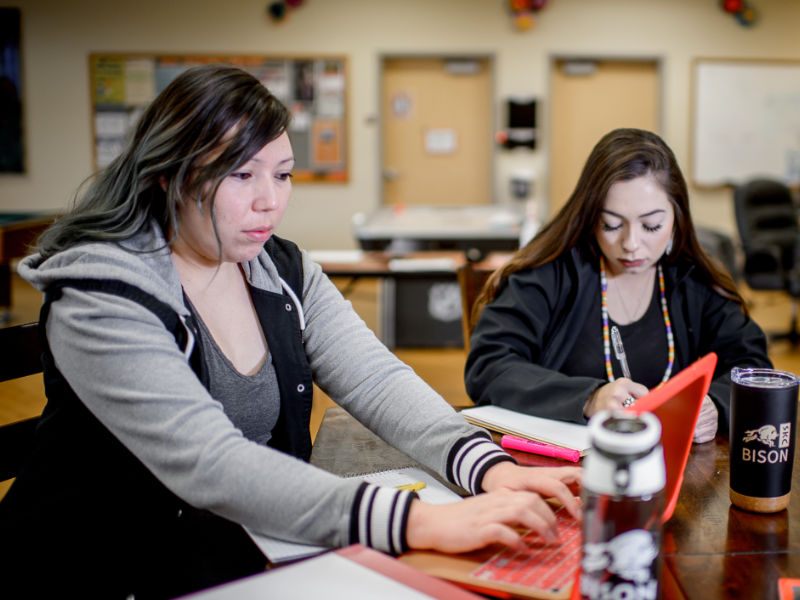 Educational Records are records, files, documents, and other materials which contain information directly related to a student, maintained by Salish Kootenai College or by an official who serves the College in an administrative, supervisory, academic, research, or support staff position.
Generally, FERPA allows Salish Kootenai College to disclose education records or personally identifiable information from education records in the following circumstances:
with the written permission of the student
If the disclosure is SKC directory information and the student has not placed a hold on information release - see the Student Directory Listing below
If the disclosure meets the  FERPA 34 CFR § 99.31 criteria to release student education records without the students consent.
Note: References to parents in the FERPA law typically refer to students who have not yet enrolled in a higher education institution or turned 18. FERPA rights belong to the students at SKC.
The Family Educational Rights and Privacy Act (FERPA) guarantees students certain rights. For more detail regarding student rights. Students who believe the college has failed to comply with the requirements of FERPA have the right to file a complaint with the U.S. Department of Education concerning alleged failures to comply with the requirements of FERPA by contacting the following office:
Family Policy Compliance Office
U.S. Department of Education
400 Maryland Avenue, SW
Washington, DC  20202
Student Directory Information Release
Salish Kootenai College considers the following to be student directory information which may be made available to the public if the student has not restricted release.
Name
Dates of attendance
Academic major or program of study
Number of credits for current enrollment period
Class standing (Freshman, Sophomore, etc.)
Degrees, certificates, certifications, or endorsements awarded
Honors awarded and the GPA of students recognized for honors
Date(s) of completion
Participation in college-recognized sports
Student's college email address
Photographic, video or electronic images of students taken and maintained by the College
Restrict Release of Directory Information
Students who do not wish to authorize the release of directory information and do not want their information to appear in the SKC Student Directory must inform the Office of the Registrar. Link to Directory Information Form coming.

Consequences of Restricting Directory Information
Students should understand that restricting the release of their directory information has other consequences. For instance, a FERPA restriction makes it difficult or impossible for potential employers to verify enrollment or degree(s) earned from SKC. SKC cannot notify hometown newspapers about awards and honors students have received (e.g., President's list).
Release of Record Request
Currently enrolled students can complete the Release of Information form to identify specific SKC education records to be released and the recipients of which records. The form is intended as a one time record request for students to release those records to a non SKC official. A student can revoke access at their own discretion and will need to notify the Office of the Registrar. Release of Information form link coming.
Apply now and enjoy a unique educational experience that blends Western academic knowledge with Native American perspectives and practices. Benefit from smaller class sizes, personalized attention, and opportunities for hands-on learning and research. Join a supportive community that values cultural diversity and academic excellence, and prepare for a successful career and leadership role in your community. Apply today and start your journey towards a brighter future at SKC!