The direction and policies that guide Salish Kootenai College are provided per our charter by the Board of Directors. The organization, illustrated in the following abbreviated organizational chart, turns the Board's vision into action. The actions of our passionate faculty and staff eventually empowers native and non-native communities across the United States and Canada.
Salish Kootenai College President
Dr. Sandra Boham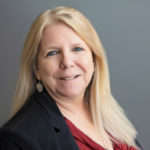 Vice President of Business Affairs
Audrey Plouffe
Business Office - Controller
Risk and Compliance - Director
IT Services - CIO
Grounds
Transportation
Facilities
Security
Human Resources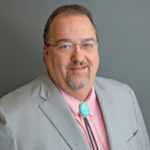 Vice President of Enrollment Management & Student Affairs
Dr. Antony Berthelote
Enrollment Management - Registrar
Financial Aid -Director
Career Services - Director
Disability Services - Coordinator
Center for Prevention and Wellness - Director
Upward Bound - Director
Student Support Services - Director
Housing - Director
Bookstore - Director
Food Services - Director
Athletics - Director
Academic Success - Director
Dual-Concurrent Enrollment - Coordinator
Vice President of Academic Affairs
Dr. Michael Munson
Graduate School - Dean
Institutional Effectiveness - Director
Academic Scheduling - Specialist
Assistant to VP of Academics
Library - Director
Business-Divison - Dean
Education-Division - Dean
Health Sciences -Dean
Natural Resources and Science Division - Dean
Native American Studies Division - Dean
Liberal Arts and Social Sciences Division - Dean
IMSI/AMP-Director
SKC Extension-Director
Highway Construction Training
Apply now and enjoy a unique educational experience that blends Western academic knowledge with Native American perspectives and practices. Benefit from smaller class sizes, personalized attention, and opportunities for hands-on learning and research. Join a supportive community that values cultural diversity and academic excellence, and prepare for a successful career and leadership role in your community. Apply today and start your journey towards a brighter future at SKC!