SKC is very proud to offer our students a number of institutional and non-institutional scholarship opportunities. Scholarships can be based on financial need, merit or other criteria. Scholarships include American Indian College Fund, SKC Foundation and SKC Employees, among others. These scholarships are to honor and promote academic excellence among its present and potential students. Scholarship amounts vary depending on available funds.
Please contact SKC Foundation with any questions regarding both internal and external scholarship opportunities. Workshops to complete SKC internal applications will be hosted quarterly. Make sure you are subscribed to the SKC Student Bulletin to receive scholarship announcements and workshop dates. SKC is grateful to the many donors who provide scholarship assistance to the students at SKC! All students are encouraged to apply for scholarships!
Please stop in and visit with us to inquire about new scholarship opportunities on a frequent basis!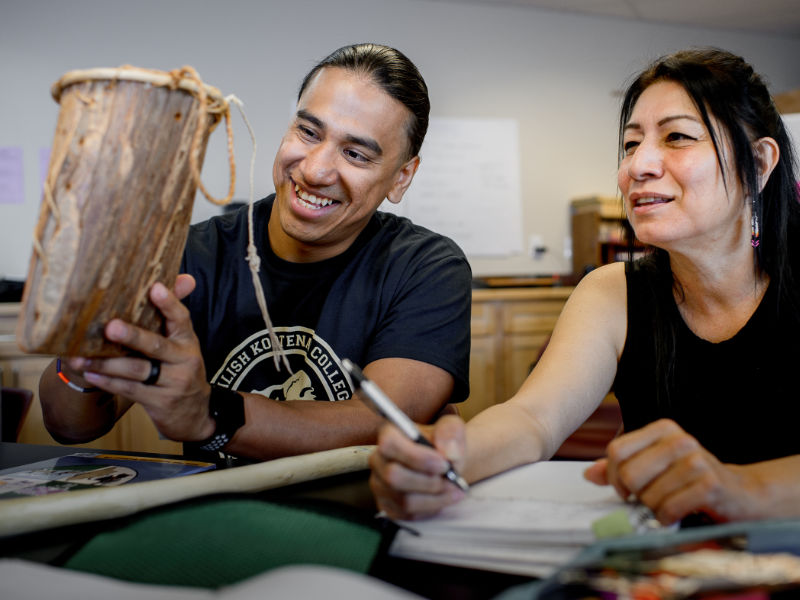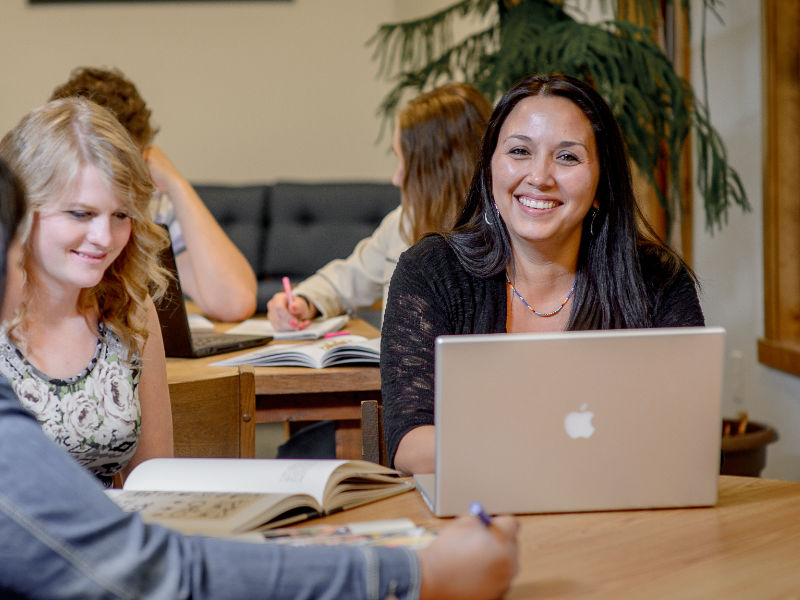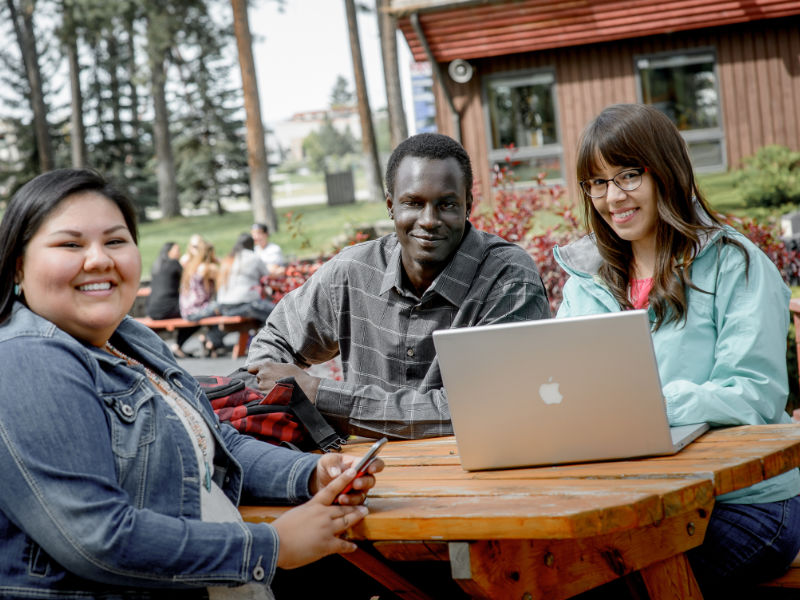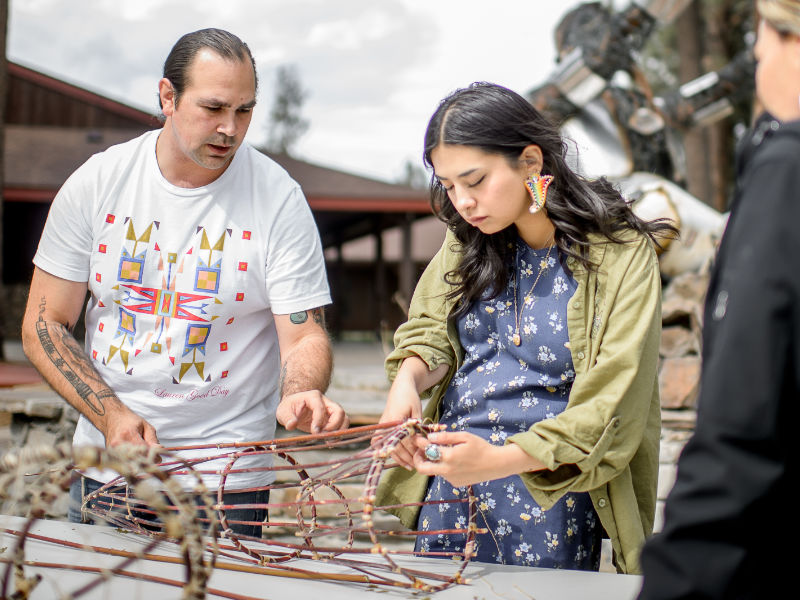 Internal Scholarship Requirements
To be eligible for the following scholarships, you must meet these eligibility requirements in addition to those shown specifically for each scholarship:
Full-time student (at least 12 credits) at Salish Kootenai College.
Must not be on Financial Aid Suspension.
Must have a financial need of at least $500 (as determined on your Financial Aid Needs Analysis).
Minimum GPA of at least 2.0 (unless otherwise indicated)
Minimum cumulative GPA's must be based on your most recent transcript (college or high school).
SKC Scholarship Applications
Apply for internal Salish Kootenai College scholarships today.
Native emerican College Scholarships
The following scholarships are among the most frequently applied for scholarships for Native American students.
CSKT Higher Ed Scholarship Application Packet
The Confederated Salish & Kootenai Tribal Council want to support tribal members to gain post-secondary education and training to realize their potential with meaningful employment. Find out how the CSKT Tribe can assist you through the financial resources their scholarship may offer.
www.bigfuture.collegeboard.org/scholarship-search - Scholarship search engine that matches you up with scholarships you may be eligible for based on your answers to questions they ask.
www.fastweb.com - Fastweb is another scholarship search engine that matches students to scholarships based on strengths, interests, and skills.  Click on the link and join for free.
www.myscholly.com - Use Access Code: RHM2017 - This app, which was featured on a past episode of "Shark Tank", uses an adaptive matching engine to link students with scholarships for which they qualify in seconds.
www.scholarships.com - Free College Scholarship & Grant Search
www.salliemae.com - Sallie Mae is a student loan processor but they include a scholarship search tab on their page as well.
www.collegeboard.com - A college prep site that can assist with scholarship searches, college planning, college searches, major and career searches.
www.college-scholarships.com - Provides links to more than 70 free, online scholarship search sites listing thousands of scholarships.
Montana Career Information Systems -
https://mtcis.intocareers.org/materials/portal/home.html
MCIS is an excellent tool to utilize in determining your future educational and career goals. You can explore different institutions to attend, assess your interests and majors, build resumes, and explore financial aid. Sign up to create your own portfolio.  Scholarship searches are also available.    Username: skcollege    Password:  plan7ing
Montana Tribal Education Scholarship Info
Apply now and enjoy a unique educational experience that blends Western academic knowledge with Native American perspectives and practices. Benefit from smaller class sizes, personalized attention, and opportunities for hands-on learning and research. Join a supportive community that values cultural diversity and academic excellence, and prepare for a successful career and leadership role in your community. Apply today and start your journey towards a brighter future at SKC!