The Health Sciences at Salish Kootenai College provide a pathway to expand the health professions in nursing and allied health professions, with a purposeful intent to increase the workforce in tribal communities represented in urban and rural areas.  Degree offerings through Health Sciences are uniquely designed to prepare students with the knowledge and skills necessary to work with American Indian/Alaska Native populations.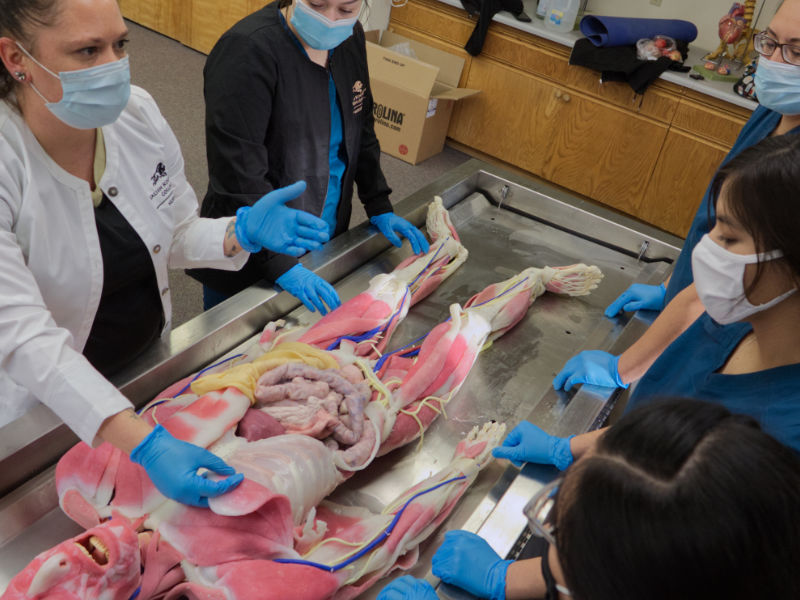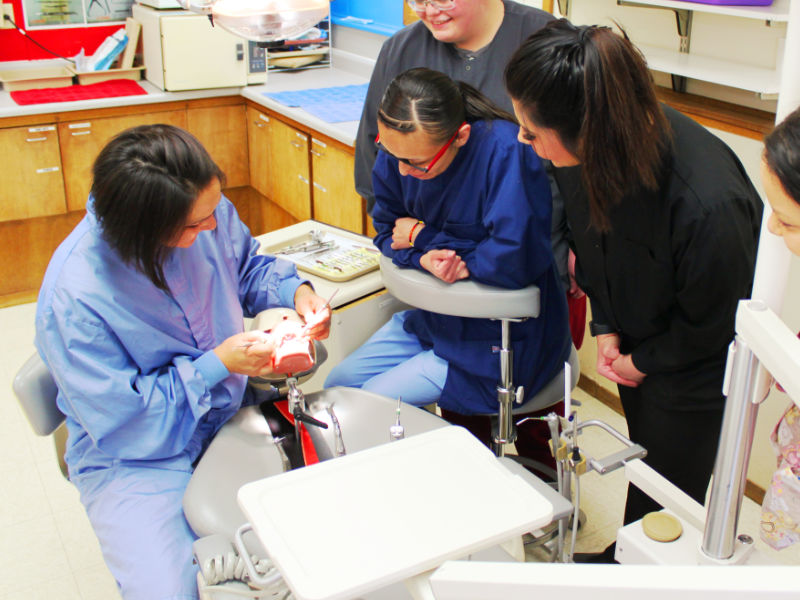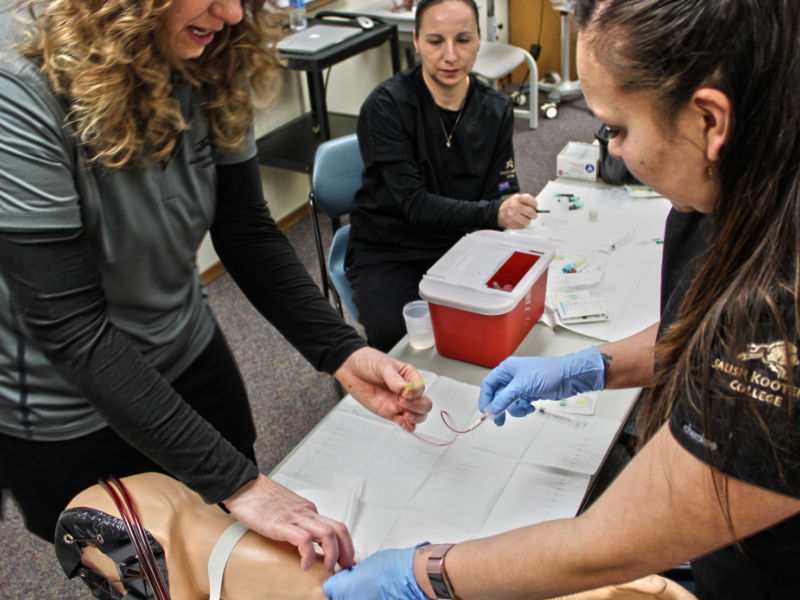 Departments in this Division
The department's mission is to educate and train students to become competent professionals in the field of Medical Assisting, Emergency Services, Emergency Medical Technician and phlebotomy, and to become valuable members of the health care team. The goal of the department is to align the college's mission statement, strategic plan, program mission, and accreditation standards to produce a professional, qualified, and culturally sensitive workforce to meet the health care and emergency needs of the surrounding communities.
Medical Assistant
WC Emergency Medical Technician (EMT)
Spring Phlebotomy Course
Dental Assisting Technology
The Dental Assisting Technology program trains students to become dental assisting professionals, involved citizens, and to be an asset to and compliment the dental healthcare team.  The program emphasizes skills such as patient communication, critical thinking, clinical charting, and job readiness including practice interviewing and preparing a dental assisting resume.  A unique feature of this program is an on-site dental clinic in which students gain experience working with dentists and patients.
CC Dental Assisting Technology
Dental Assisting Endorsement
Health Promotion Practices
The Health Promotion Practices Associate of Arts Degree is designed for health professionals who want to pursue a career in health and wellness. Students completing this degree will be prepared to educate and assist clients with behavior change, chronic disease prevention and management, health promotion, and motivation to achieve a healthier lifestyle. The curriculum is uniquely designed to prepare students with the knowledge and skills necessary to work with American Indian/Alaska Native populations. Students with this degree may transfer to other colleges that offer four-year programs in public health, health education, health promotion, or community health.
AS Health Promotion Practices
Salish Kootenai College Nursing program, established in 1988, leads the nation in graduating Native American Registered Nurses.  Individualized education and a supportive learning environment are hallmarks of the Salish Kootenai College Nursing program.  Student success is one of the college's primary goals. 
Nursing Department Mission
The mission of the SKC Nursing Department is to provide Native American nurses with the competencies required for professional practice and leadership in rural and tribal communities. The Nursing Program promotes collaborative partnerships and relationships with individuals and communities to enhance their health, well-being, and cultural identity.
BS Nursing (RN/BSN)
BS Nursing (Direct Admit BSN)