The Division of Natural Resources and Sciences includes the STEM departments on the Salish Kootenai College campus to include two- and four-year programs as well as master's programs in specific disciplines. The departments work together to ensure quality education towards science degrees for people interested in careers in STEM.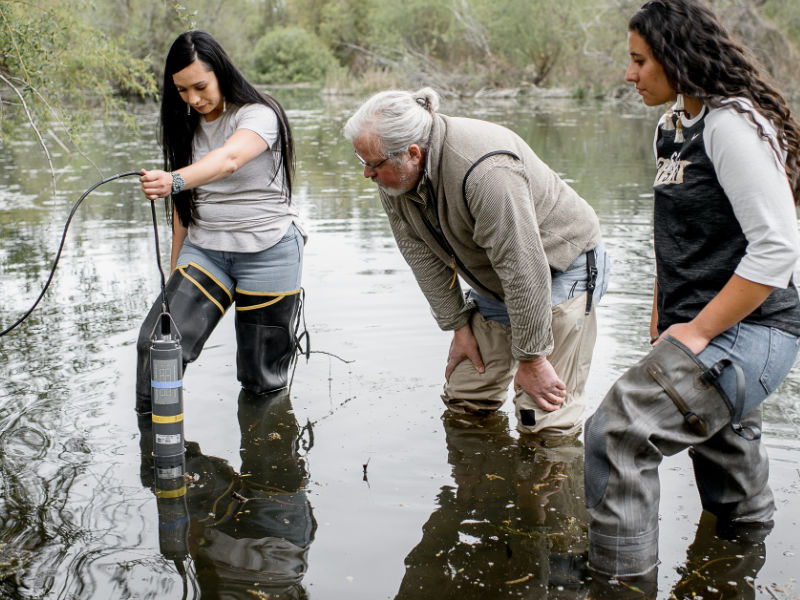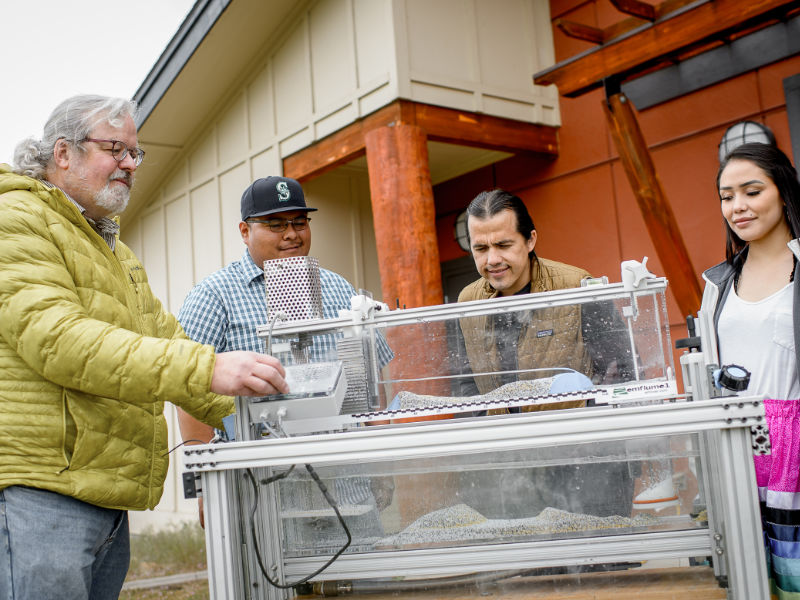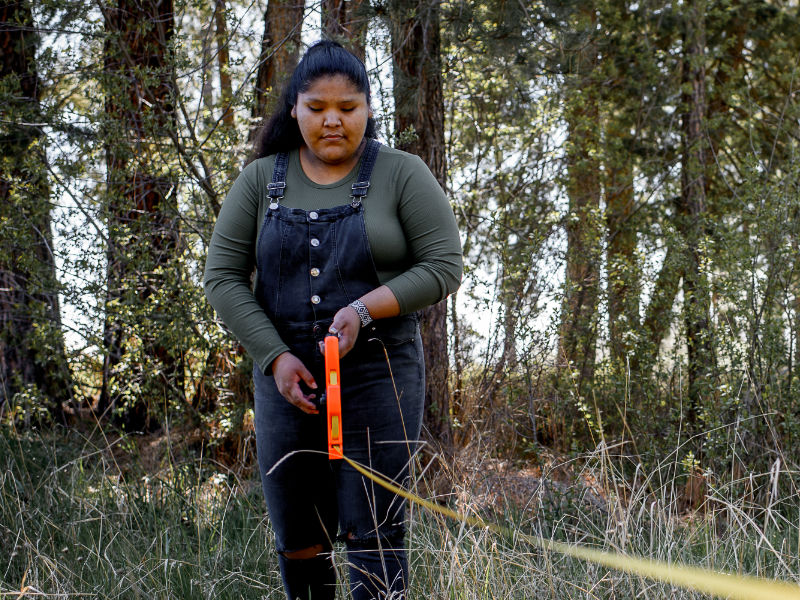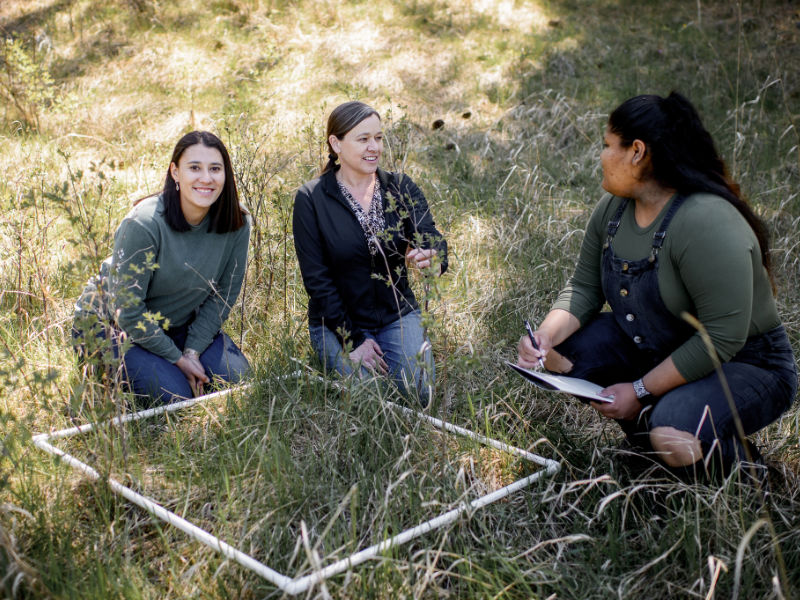 Departments in this Division
The Forestry curriculum provides the opportunity to study forest management, forest measurement technology, wildfire management and related ecological studies. In this program, students may choose one of two options: Forest Management or Wildland Fire Science. The degrees are similar but contain important differences. Refer to each degree plan for specific components required for each degree.
AS Forestry: Forest Management Emphasis
AS Forestry: Wildland Fire Emphasis
BS Forestry: Forest Management Emphasis
BS Forestry: Wildland Fire Emphasis
The A.S. in General Science program has been structured to provide the greatest possible options for students coming to SKC with either an interest in Science, Technology, Engineering, and Math (STEM), but not knowing which area to pursue. The program is also designed as a "2+2" transfer program for individuals who wish to start their studies at SKC and then transfer to another institution.
Students in the General Science A.S. Program is advised by the faculty members of the Life Science Department.
The Hydrology Program provides the opportunity for interdisciplinary study of physical, chemical, and biological water resources and their management. Students will gain theoretical, conceptual, computational, and practical knowledge/experiences in qualifying, monitoring, quantifying, and managing water resources with particular emphasis on present and emerging challenges for Tribal lands and waters.
The Life Sciences program at SKC is a four-year degree program that is designed to teach students about how molecules interact within living cells, through the study of molecular and cellular biology and chemistry. An active, hands-on research experience is an integral part of the program. This program offers paid laboratory internships, as well as academic credit for working in SKC's two research laboratories – the Environmental Chemistry Laboratory (SKC-ECL), and the Cellular and Molecular Biology Laboratory (SKC-CMBL). Students with productive research projects often travel to national meetings ranging from Hawaii to Washington D.C. to present their work.
The Life Sciences program offers two tracks that differ only in the classes taken in the senior year. One is the "Cellular Biology" track, which focuses this last year on a more in-depth study of molecular and cellular processes, and the other the "Environmental Health" track that focuses more on tribal environmental health issues, epidemiology, environmental chemistry and toxicology.
The Life Sciences Program welcomes students with Associate of Science degrees from other programs. Such students will need to work closely with an advisor to ensure that the course requirements of the Freshman and Sophomore years are met and students can progress.
The goal of the Associate of Science in Mathematical Sciences (ASMS) degree is to prepare students interested in pursuing a Bachelor's degree in Science, Technology, Engineering, and Mathematics (STEM) related fields. Upon completion of the ASMS students will have completed the general (CORE) requirements set forth by the Montana University System (MUS) as well as the mathematics requirements found in the first two years of the STEM-related degrees offered by MUS institutions.
Information Technology, Engineering, & Computer Science Department
The Information Technology department provides students with broad and versatile skills to solve a wide range of problems in the field. The core of the curriculum introduces students to the fundamentals of IT with a focus on computer hardware, operating systems, system administration, networking, and information security. The department offers a pre-engineering program.  Engineers use knowledge of science and mathematics to design and manufacture useful products and services.
Read more about the Information Technology, Engineering & Computer Science Department
CC Pre-Engineering
CC Computer Programming
CC Computer Science Transfer Track
AS Information Technology
Wildlife and Fisheries Department
The Wildlife and Fisheries curriculum provides the opportunity to study the biology, ecology, management and conservation of wildlife, fish and their habitats. Students will gain a basic and technical understanding of biology, ecology and natural resource management issues at the two-year level. Students that proceed on to the 4-year degree will achieve a greater theoretical and conceptual understanding of biology, ecology, management and research. Students completing the bachelor's degree are required to complete an undergraduate senior thesis that demonstrates the knowledge they have gained in their undergraduate education. Upon completion of the Bachelor of Science Degree, students are prepared for a variety of natural resource careers or for graduate school.
AS Wildlife & Fisheries
BS Wildlife & Fisheries