SKC student housing is very competitive and is currently limited with availability.  Waitlist is over a year long depending on the type of housing requested. If you are thinking of attending SKC we recommend filling out a housing application even before you apply to attend to be placed on the housing waitlist. 
Please visit our Off-campus Housing resource page for other housing options.
Please take time to fill out the housing questionnaire below to help us identify SKC student housing needs
Salish Kootenai College offers safe, clean, affordable on-campus dormitories and family housing. SKC has 55 Family Housing units,  a 42-bed Dormitory and a 12-bed Honor Dorm.
These units are designated for full-time students while they attend SKC. The atmosphere is in harmony with acquiring an education and personal growth in a tribal college setting.
Dorm and family housing units are located on the east side of campus, within walking distance of all classes on campus. The SKC Student Housing Department is located in the Robert DePoe III Building.  Stop on in and say hello!
Housing accepts applications all year, because students move out and move in throughout the school year. Applications not selected on the first round are held on a waitlist in case a space opens. This means that students on the waitlist may receive Housing offers mid-quarter or during Winter or Spring quarter.
To receive priority consideration for Housing for the upcoming school year, students should submit their Housing applications by each quarter's priority consideration date. Applications priority dates are the  7th week of the quarter before you plan to attend (3rd week of May for Fall, 4th week of October for Winter, and 4th week of February for Spring). Submitting your housing application by the priority date does not guarantee you housing; it gives your application more points when evaluated.
The SKC Lefthand Dorms are designed for single students who are looking to live close to campus in a safe, social community. They consist of 11 suite-style rooms, called Pods. Three or four students live in a Pod; each student shares a bathroom with one other roommate and some units have their own private bedroom.
Pods also contain a living room with cable TV and internet and a full kitchen with stove, fridge, and microwave to share with roommates. Bathrooms are semi-private and shared between two roommates. In three-person Pods, one roommate has a private bath for additional cost.
Pods are fully furnished. Dorm rooms include an XL twin bed, wardrobe, desk and chair, and three-drawer dresser.
The Dorm facilities also include a common area lounge where students can socialize or study, a laundry room, and live-in Resident Advisors (RAs). Entrances are secure and only accessible by Dorm residents and Housing or Security staff.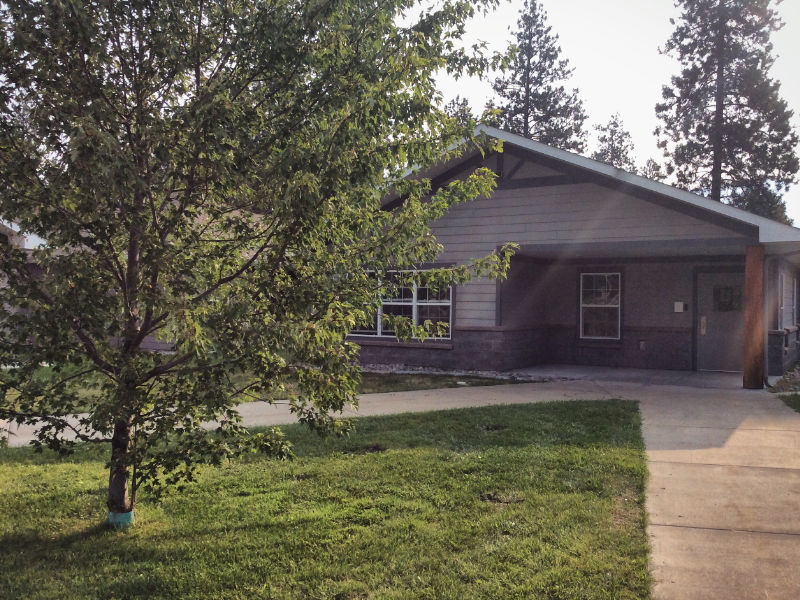 Dorms cost $825 per quarter, or $925 per quarter for a private bathroom, with a $200 security deposit the first time a student moves in.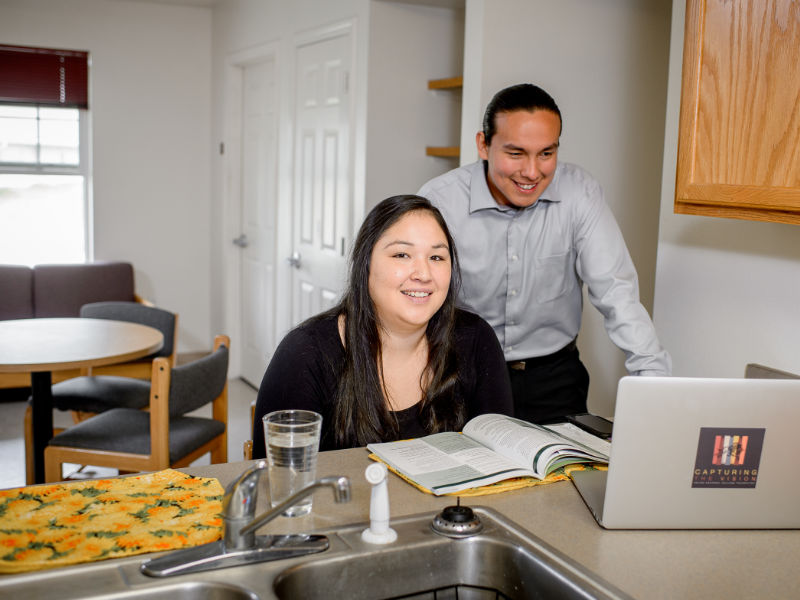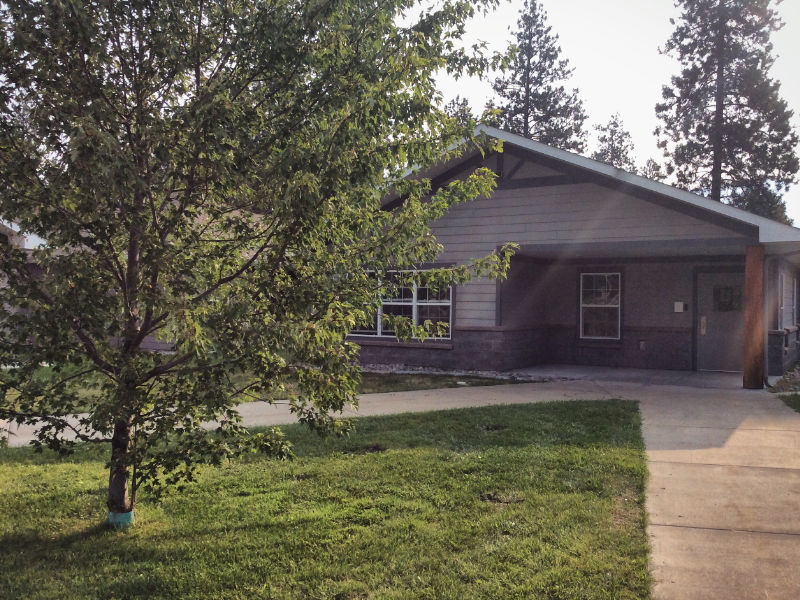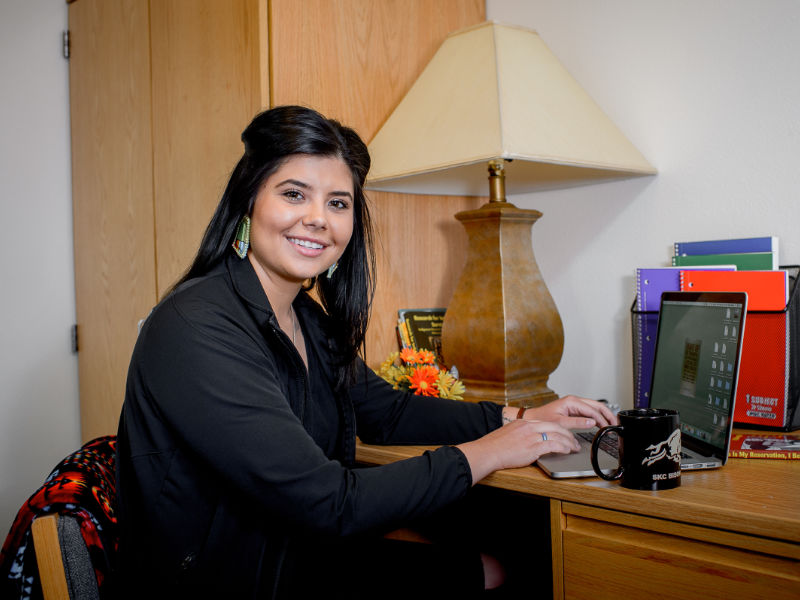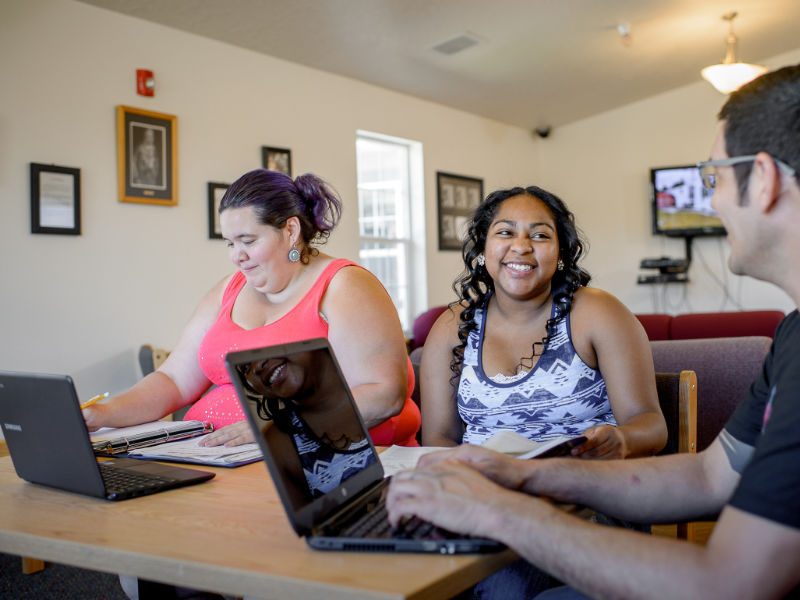 Hewankorn Family Housing are apartments designed primarily for students with children. There are 55 Family Housing units on SKC's campus.
Units may have one, two, three, or four bedrooms, depending on the size of the family. Each apartment has its own bathroom and a kitchen with a stove and fridge. Larger units have two bathrooms.
These units also include Internet access, water & sewer allowance, a community playground, and a laundry facility.
Family Housing costs depend on the size of the unit. In addition to a $300 deposit, students are also expected to pay their own heating, cooling, and electricity costs through Mission Valley Power.
The rent breakdown is as follows:
1-Bedroom Unit: $350/month    $1,050/quarter
2-Bedroom Unit: $400/month    $1,200/quarter
3-Bedroom Unit: $450/month    $1,350/quarter
4-Bedroom Unit: $500/month    $1,500/quarter