Free tuition and a $0 registration fee for Early College Pathways students for the remainder of the 2023-2024 school year!
Early College Pathways (ECP) at Salish Kootenai College is an opportunity for high school students to continue participating in their high school curriculum while also taking some key, entry-level college classes. ECP affords participating students a jump start on their college career, potentially shortening the time it takes to complete their degree program and reducing the cost of their education.
Lindy is the SKC Early College Pathways Coordinator. She is available to ensure that your experience as an Early College Pathways student is positive and rewarding. As an e student, you have an enthusiastic team behind you: your Early College Pathways instructor, high school administrators, parents, and Salish Kootenai College. We all want to see you succeed...take advantage of your support group and ask questions!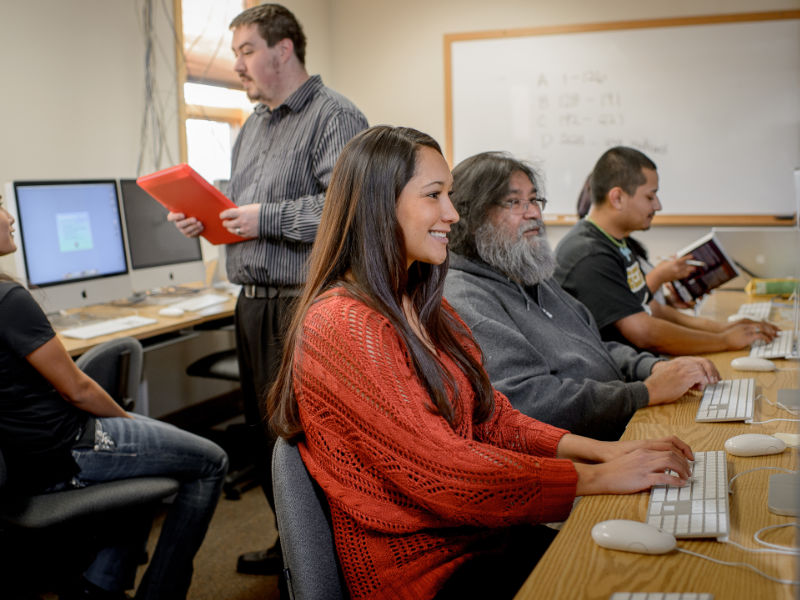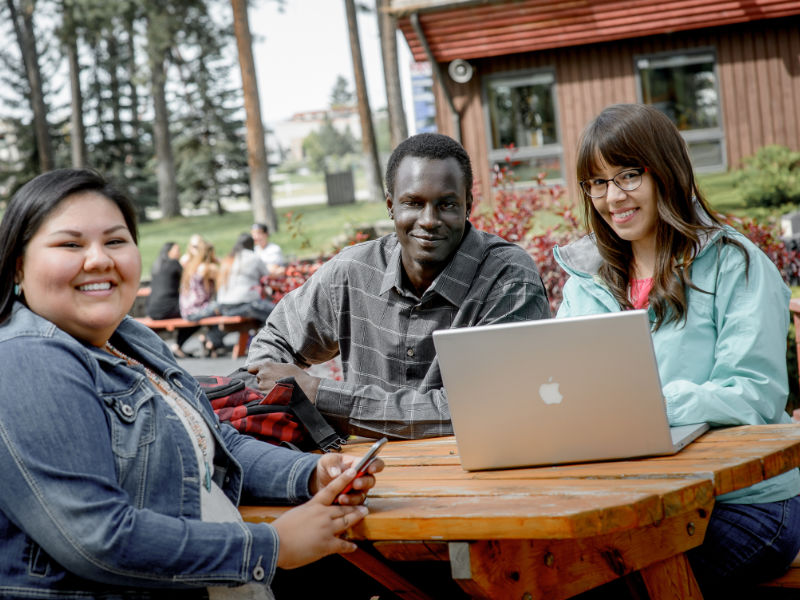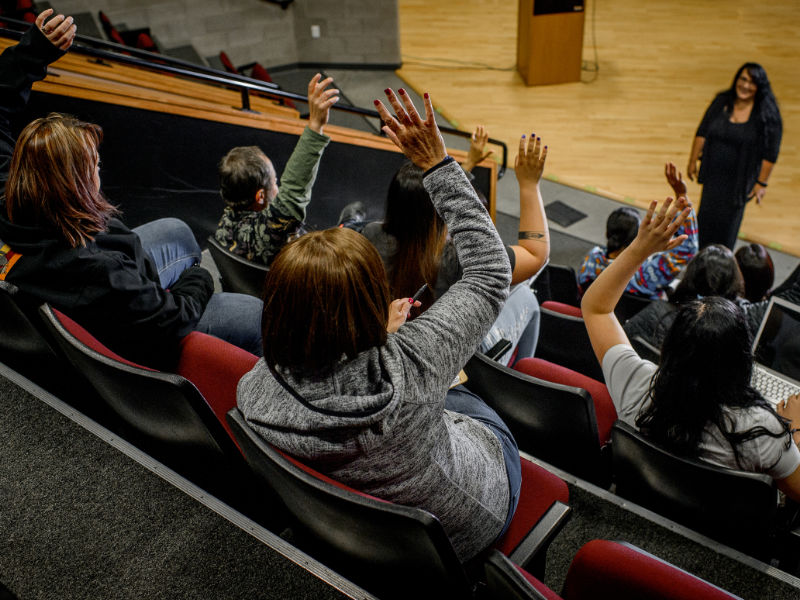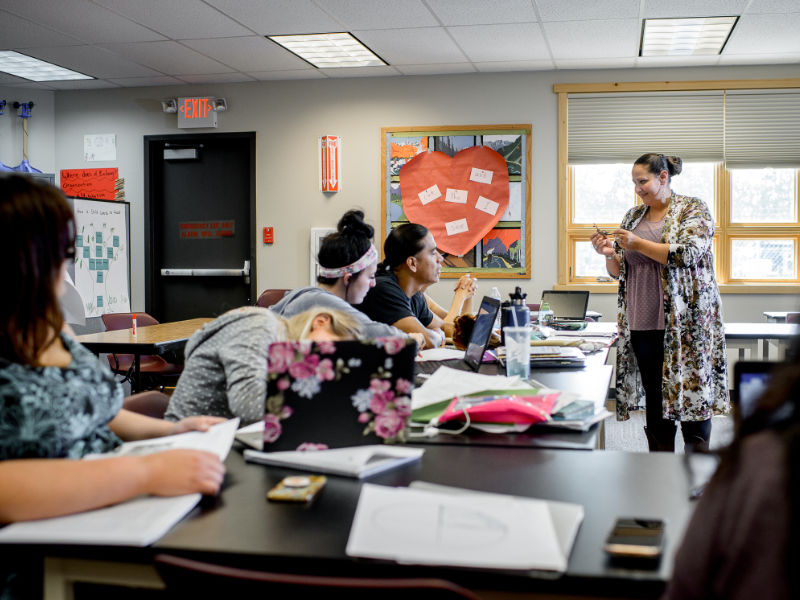 Why Early College Pathways?
Making the transition from high school into college can be difficult. Our goal at SKC is to create a college going culture that creates college and career pathways for high school students. We hope to increase college readiness by providing quality postsecondary opportunities, creating positive relationships with local high schools administrators and teachers through concurrent enrollment, and establishing pathways to early college/early entry at SKC.
What are Early College Pathways?
College credits can be earned in a few different ways depending on who is teaching them an where they are being taught from.
Concurrent Enrollment
Taught by a qualified high school teacher in a high school classroom
---
Dual Credit
Taught by licensed college faculty either on campus, online, and/or hybrid
---
College Credit Only
Taught by college faculty on campus or online/hybrid.
Early College Pathways Eligibility
In order to be eligible for SKC's Early College Pathways program, you must meet the following requirements:
Be at least 16 years of age or a high school junior with a minimum 2.5 GPA.
Be enrolled in a high school that has a current Early College Pathways agreement with Salish Kootenai College. Home-schooled students may enroll through the school district in which they reside.
Meet prerequisites for the course including placement tests or proficiency scores for math and writing.
Have successfully completed the required high school classes at your grade level (e.g. junior classes) and be on track for high school graduation.
Have approval signatures of a parent or guardian, high school official, and designated college official.
Please be prepared to submit the following documents:
Tribal Verification (if applicable)
High School transcripts; a copy of your current high school transcript sent to the SKC Registrar:
SKC Registrar
PO Box 70
Pablo, MT 59855
Immunization Records (specifically 2MMRs and a TB skin test)
All Early College Pathways students should take our online New Student Orientation (NSO).
Check your student email for the password to NSO. It was emailed to you as a part of your application approval.
Advising is required before the selection of classes. Advising can be done by the Early College Pathways Director or Department of Academic Success Success Coaches.
The Registration Form must be completed and sent to the Registrar. This form must be signed by a high school official (counselor, principal, etc.) And, if you are under 18, your parent or guardian must also sign the Registration Form.
Students are responsible for acquiring textbooks for their classes. SKC uses an online book ordering system –
students may rent or purchase books. Book ordering information is available on the Online SKC Bookstore.
Early College Pathways Tuition & Fees at SKC
Credit Hours
Indian*
Indian Descendant
Total Tuition + Reg. Fee*
Montana Resident
Registration Fee
Total Tuition + Reg. Fee
Credit Hours
1
Indian*
0
Indian Descendant*
0
Total Tuition + Reg. Fee
0
Montana Resident
$41.50
Registration Fee
$70
Total Tuition + Reg. Fee
$111.50
Credit Hours
2
Indian*
0
Indian Descendant*
0
Total Tuition + Reg. Fee
0
Montana Resident
$83.00
Registration Fee
$70
Total Tuition + Reg. Fee
$153.00
Credit Hours
3
Indian*
0
Indian Descendant*
0
Total Tuition + Reg. Fee
0
Montana Resident
$124.50
Registration Fee
$70
Total Tuition + Reg. Fee
$194.50
Credit Hours
4
Indian*
0
Indian Descendant*
0
Total Tuition + Reg. Fee
0
Montana Resident
$166.00
Registration Fee
$70
Total Tuition + Reg. Fee
$236.00
Credit Hours
5
Indian*
0
Indian Descendant*
0
Total Tuition + Reg. Fee
0
Montana Resident
$207.50
Registration Fee
$70
Total Tuition + Reg. Fee
$277.50
Scholarships Available for the Early College Pathways Program
American Indian students can apply for the Salish Kootenai College American Indian Scholarship.
Students enrolling in the Dental Assisting Early College Pathways Program are eligible to apply for a Dental Assisting Program Scholarship.
Early College Pathways FAQs
In general, SKC courses transfer to other colleges or universities. SKC is accredited by the same accreditor as all other colleges and universities in the northwest United States. However, it is always up to the receiving institution to determine which courses will transfer.
SKC is on the academic quarter system. Therefore, 3 credit courses may not fulfill requirements for a 3-credit course at an institution on the academic semester system. As an example, students wishing to take English Composition courses at SKC will take ENGL 101 and ENGL 202, which will transfer to the Montana University Systems as a 3 semester credit English course. Other SKC 3-credit courses generally transfer as elective courses or may transfer as meeting general education courses.
SKC courses that are 5 credits generally transfer to other colleges and universities as a 3 semester credit course. For example, a sequence of Physics at SKC (3, 5-credit courses across a year) transfers as meeting a year of general physics at other institutions.
If you have questions about course transfer, don't hesitate to talk to the Early College Pathways Coordinator.
Smaller class sizes leads to more interaction with instructors and other students.
SKC offers numerous support systems, including free tutoring.
Dual Enrollment courses cost less than regular college tuition.
Apply now and enjoy a unique educational experience that blends Western academic knowledge with Native American perspectives and practices. Benefit from smaller class sizes, personalized attention, and opportunities for hands-on learning and research. Join a supportive community that values cultural diversity and academic excellence, and prepare for a successful career and leadership role in your community. Apply today and start your journey towards a brighter future at SKC!