The IT Services department at Salish Kootenai College is here to connect you to your educational experience. IT Services is housed in the A. Mathias Building on the east side of campus just north of the Robert Depoe III Building.
Once you have been accepted to Salish Kootenai College and received your student ID number you can have an SKC Student Email account created. Get your digital accounts created by filling in the Digital Accounts Request Form.
Your student email can be reached at mail.skc.edu.

Along with your mail account you will also receive access to Google's "GSuite" which includes: google drive, google docs, sheets and slides, contacts, google calendar and more. While you are at SKC you are free to use these productivity tools.
These can take the place of many of the functions of Microsoft Office Suite.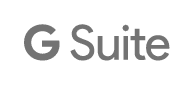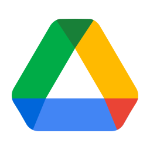 Google Drive allows you to store files created in other G Suite Apps as well as those created outside of the G Suite.

Stay on time and on track using Google Calendar. Create one-time or repeating events (like classes) and never miss an appointment.

Virtual collaboration at a distance. If you need to create a study group you can all meet on "Meets".

A word processing app similar to Word, Google Docs makes it easy for you to take notes, create outlines or write an entire term paper.

Whether you want to or not you will eventually need to use the power of spreadsheets and Google Sheets has you covered.

Sooner or later during your college career you will be called upon to create a presentation. Similar to Powerpoint, Google Slides lets you create a presentation to remember.
Apply now and enjoy a unique educational experience that blends Western academic knowledge with Native American perspectives and practices. Benefit from smaller class sizes, personalized attention, and opportunities for hands-on learning and research. Join a supportive community that values cultural diversity and academic excellence, and prepare for a successful career and leadership role in your community. Apply today and start your journey towards a brighter future at SKC!