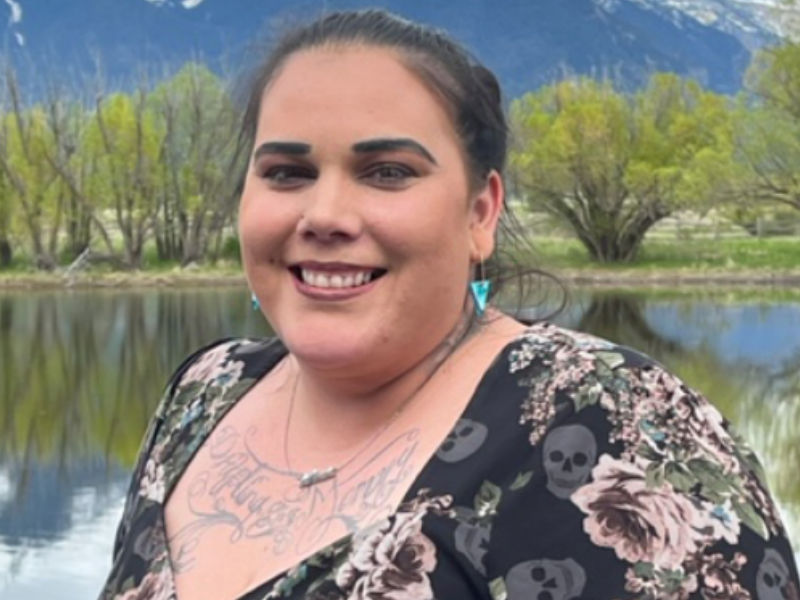 TRIO SSS Scholar Receives 2023 Montana Student Volunteer Award
Jade Dempsey, SKC TRIO SSS Scholar and Elementary Education Student, is one of 12 Montana College Students awarded the 2023 Montana Student Volunteer Award.
Jade is involved in many community service projects, all involving collecting donations for a community organization. For example, she has collected donations for a fundraiser her family does every year in remembrance of her nephew, who passed away on his birthday. This is the 6th year. They do silent auctions, bake sales, a raffle, a free spaghetti meal, and a live auction. All proceeds will go to the Ronald McDonald House in Missoula, Montana. In the first year, 2018, she and her family raised $4,000 plus. In 2019 they raised $6,000+; in 2000, they skipped a year due to COVID. In 2021, they raised $8,602. In 2022, she and her family raised $18,000 for the Ronald McDonald House. She hopes to do the same this year. Jade is also involved with the Boys and Girls Club in Ronan and Polson by collecting donations for the clubs. For example, Walmart in Polson, Montana, donated many school supplies, such as crayons, markers, colored pencils, etc. She had a trunk full of supplies and dropped them off at the Boys and Girls Club in Ronan, MT. Jade also collected donations for Safe Harbor in Ronan. This program helps people escape domestic violence by providing shelter and supporting women and their children to get an apartment on their feet. She collected this vital organization's bathroom, kitchen, clothing, toys, and other household items. Jade finds volunteering very rewarding, and she plans to continue.
As you can see, Jade is committed to her communities and has a warm, caring personality, making her an outstanding volunteer.