The primary goal of the SKC Psychology program is to train students in a manner consistent with traditional cultures, while meeting core requirements of structured degree programs in psychology. The degree is designed with the Native American student who wishes to live and work in rural or reservation settings in mind. The curriculum provides coursework and training in psychology and counseling in the context of a broad understanding and appreciation of human behavior.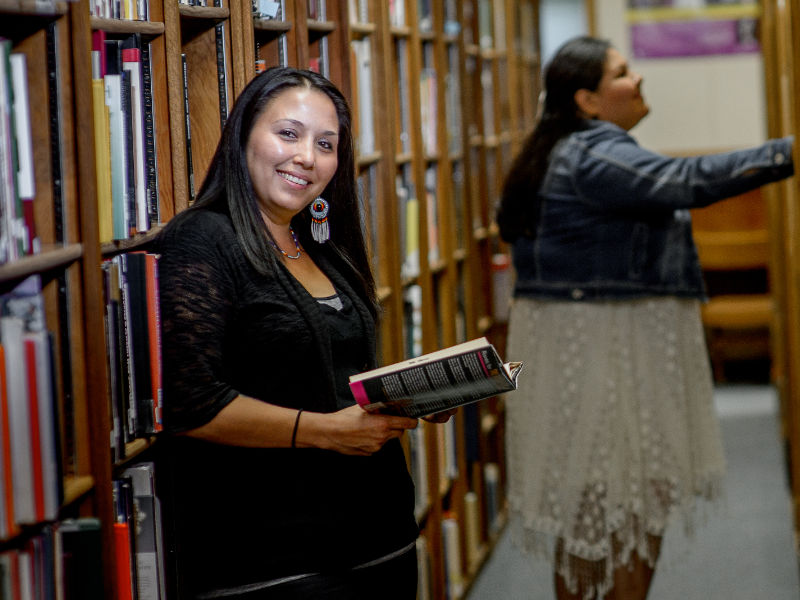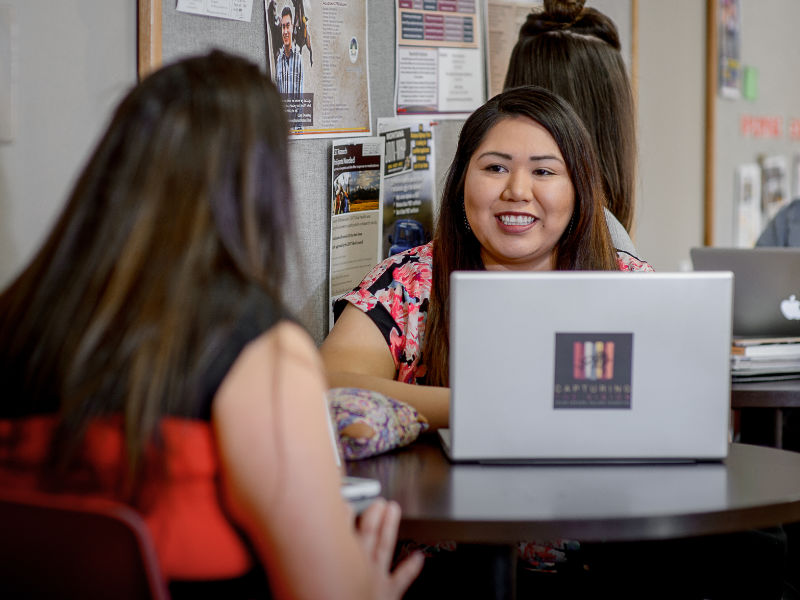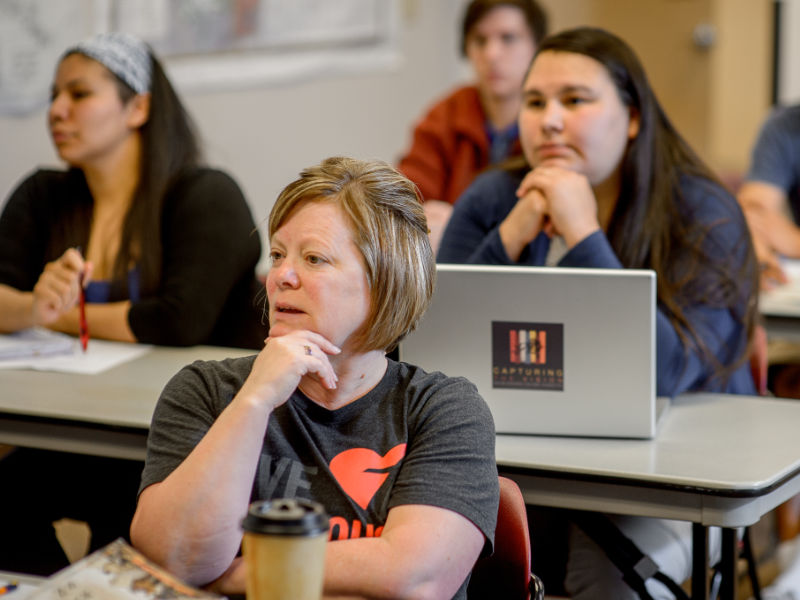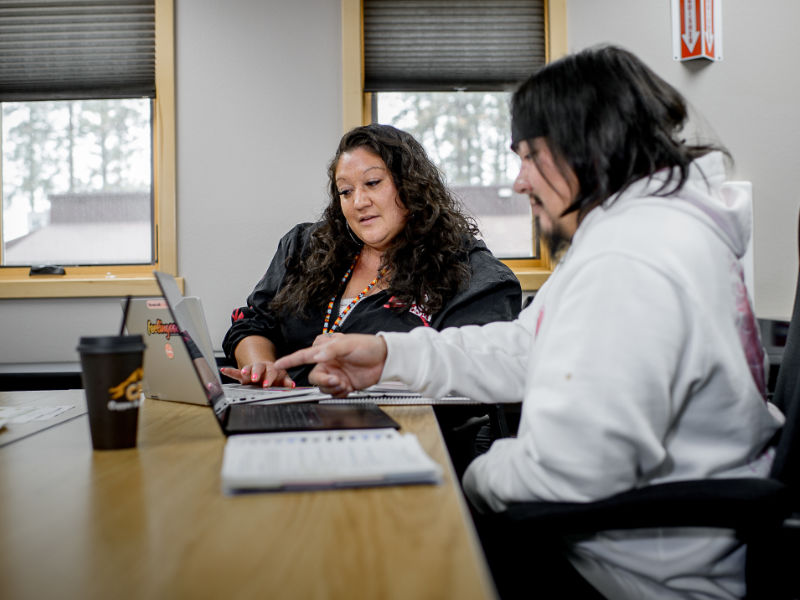 Programs in this Department
The Psychology Program is a four-year program that consists of the Associate of Arts at the 2-year level and the Bachelor of Arts degree. It is designed for Native American students who want to live and work in rural or reservation settings. Because of the need for mental health practitioners in Indian Country, there are many opportunities for Native American students who obtain a degree in psychology at any level of training. Graduates of the program often work for Tribal entities in various Social Services departments, or go to graduate school. At the graduate level, students may go into Adult or Child Counseling, Child Psychology, Law, School Psychology, clinical psychology and other fields.
Psychology Associate of Arts Curriculum
A Bachelor's degree in Psychology leads to graduate school, or to a variety of careers that involve interpersonal, analytical, writing and/or research skills. A psychology AA or BA is an excellent background for Administration, Management, Human Resources, Law Enforcement, Social Services, Advocacy, Coordination of Services, or Chemical Dependency counseling. At the Master's or PhD level, psychology graduates specialize in areas such as Adult or Child Counseling, Clinical Psychology, Forensics, School Psychology, Research or Law. Entry into graduate programs is competitive, but because of the need for mental health practitioners in Indian Country, there are many opportunities for Native American students who obtain a degree in psychology.
Upon completion of the a degree in Psychology at SKC, students will have learned to:
Improve written and spoken communication skills, active listening skills, and skills in communicating within and across cultures

Develop skills in accessing, understanding and using written materials in psychology subject areas

Increase awareness of how psychology is related to citizenship, both individually (exploring values, beliefs and actions that contribute to a sense of self) and collectively (exploring connections among family, community, culture and world)

Increase awareness of own cultural values, beliefs, norms, history and attitudes

Gain understanding of psychological dimensions across which cultures vary (and tend to misunderstand one another), and identify how specific cultures fit these patterns

Develop the ability to function flexibly across multiple cultural settings, with respect for differences and openness to new ways

Increase knowledge of S&K cultures and apply the dimensions of culture to interactions among Native American and other U.S. cultures
Students may need to strengthen math, English and writing skills with additional coursework prior to entering the Psychology program.

Entry into the Junior Year of the Psychology Bachelor of Arts program includes submitting a Placement Application and completing one writing placement activity.

Students may need to take psychology coursework in the A.A. program before entering the Junior Year of the B.A. Program.

Students should be aware that some careers in psychology require a Federal Background Check.

Note: Students with a history of criminal convictions (whether felony or misdemeanor) relating to crimes such as, but not limited to, physical assault, use of a dangerous weapon, sexual abuse or assault, abuse of children, the elderly or infirm and crimes against property, including robbery, burglary and felony theft, may not be eligible for licensure in some psychology careers. Students with concerns in this area should consult with the program director.
Apply now and enjoy a unique educational experience that blends Western academic knowledge with Native American perspectives and practices. Benefit from smaller class sizes, personalized attention, and opportunities for hands-on learning and research. Join a supportive community that values cultural diversity and academic excellence, and prepare for a successful career and leadership role in your community. Apply today and start your journey towards a brighter future at SKC!