The Liberal Arts Department offers an enriching two-year program consisting of studies in a variety of academic fields including Social Science, Humanities, Communications, Native American Studies, and Fine Arts.  Upon graduating with this degree, a student is better prepared with skills, knowledge, and perspectives needed to successfully enter the work force or transfer into a bachelor's degree program for further studies.
The department also offers a variety of courses designed to create well-rounded learners and communicators, while sparking imagination, creativity, and curiosity.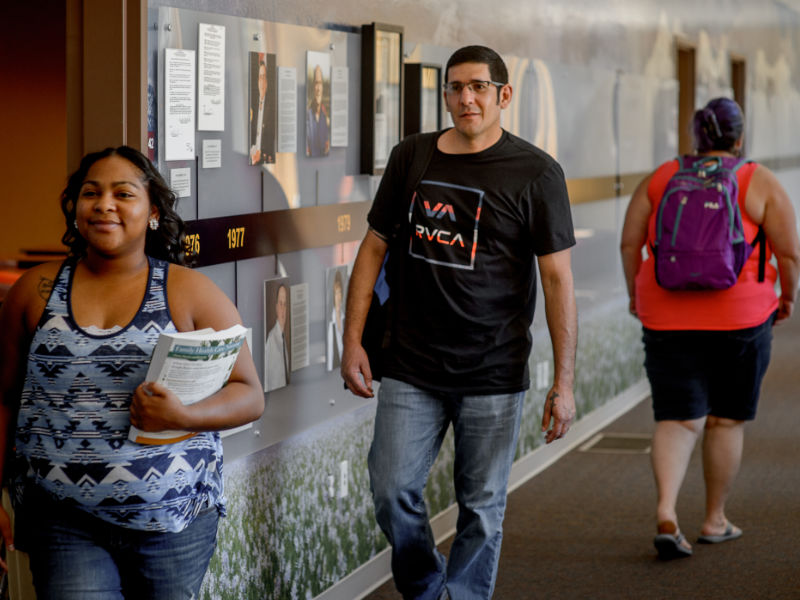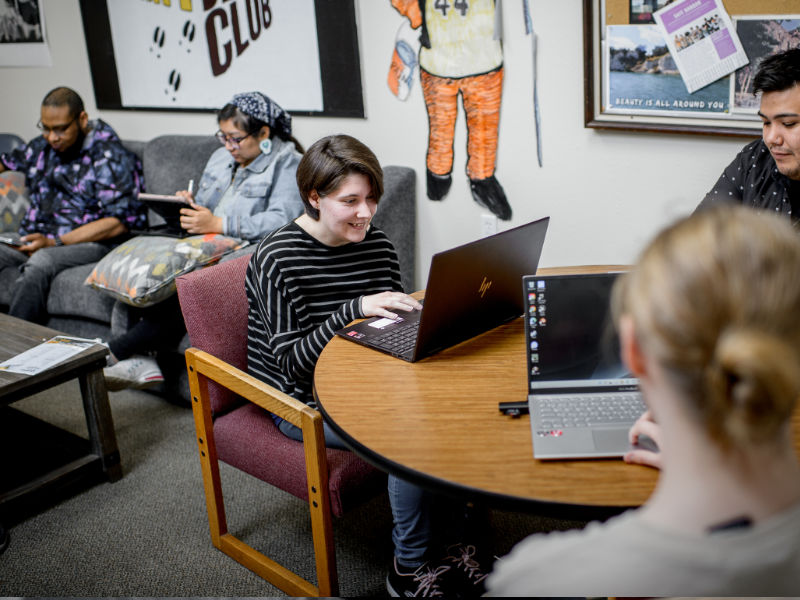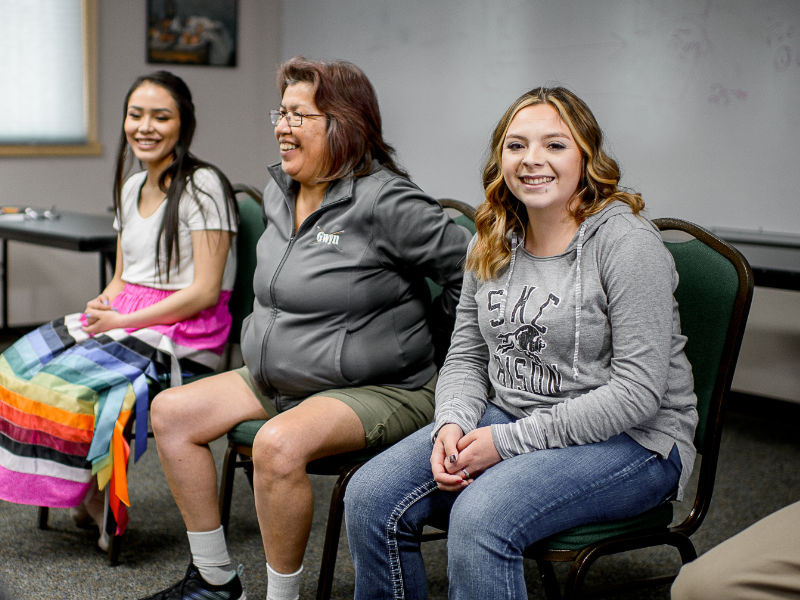 Programs in this Department
The Liberal Arts faculty believes that a good education empowers people, and that empowered individuals promote positive social change.  We provide opportunities for our students to acquire academic skills paired with increased self-awareness.
For graduates looking to immediately enter the workforce, the Liberal Arts A.A. degree provides marketable skills for entry-level job opportunities in a wide range of fields. Liberal Arts graduates possess skills desirable to employers including: effective written and oral communication; analytical thinking and reasoning; understanding of people, cultures, and societies; trainability, and flexibility.
Common career areas: marketing, public relations, management, advertising, media, journalism, communications, public service, administrative support, museum work, historical preservation, and law.
Upon completion of the Associate of Arts degree in Liberal Arts, students will have learned to:
Practice effective written and verbal communication skills through the creation of essays, reports, and oral presentations.

Reflect understanding of the connection of people and place to language, ideas, and culture.

Utilize critical thinking skills to analyze and synthesize ideas and information from a variety of sources with one's own ideas to create well thought out discussions, arguments, and ideas in written and oral work.

Demonstrate recognition of differing American Indian values and traditions, and respect for various tribal cultures through the integration of Native American cultural perspectives into coursework.

Apply knowledge of the Liberal Arts to real-world situations, in meaningful ways, across multiple settings and conditions.
There are no special requirements or prerequisites to start working towards this degree program. SKC does require students to complete a writing and math assessment in order to get them started in the correct English and Math courses.
Apply now and enjoy a unique educational experience that blends Western academic knowledge with Native American perspectives and practices. Benefit from smaller class sizes, personalized attention, and opportunities for hands-on learning and research. Join a supportive community that values cultural diversity and academic excellence, and prepare for a successful career and leadership role in your community. Apply today and start your journey towards a brighter future at SKC!